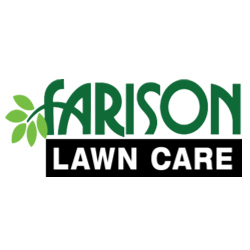 Farison Lawn Care
Lawn Care Technician
Louisville, KY
Farison Lawn Care is currently looking for a motivated individual to join our dedicated team as a Lawn Care Technician.
Farison Lawn Care is an established, family owned and operated company since 1971 offering lawn care services in the Louisville, KY area and Southern, IN. We are a growing company with a reputation for high quality service. We pledge an unwavering commitment to deliver what we promise and are committed to the success of our employees with bonus incentives and growth opportunity.
OUTSTANDING BENEFITS OFFERED:
• Pay $15.00 - $17.00 hourly and up
• Full-Time position
• Competitive pay + BONUS INCENTIVES
• Paid Vacation / PTO
• 401 (K)
• Health, Vision, & Dental Insurance
• NO EXPERIENCE NECESSARY. Experience in the green industry a huge plus!
Education requirements
• Minimum of a high school diploma or GED.
Experience requirements
• No experience necessary. Experience in the green industry is a plus.
Qualifications
• Must possess a valid driver's license.
• Must be insurable on company's insurance policy.
• Ability to interact with customers and co-workers in a professional manner on a daily basis.
• Ability to operate company equipment including trucks, back pack sprayers, hose reels, etc.
JOIN OUR TEAM! We look forward to meeting you!
We are an Equal Opportunity Employer.
107489645
107489645