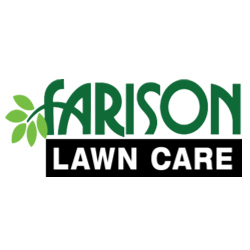 Lawn Care TECHNICIAN
Louisville, KY
Farison Lawn Care is currently looking for a motivated individual to join our dedicated team as a Lawn Care Technician.

NO EXPERIENCE NECESSARY

We offer competitive pay+bonus incentives, competitive benefits, paid vacation, 401(k), health insurance, and a family-oriented atmosphere.

Pay commensurate with experience.
• Minimum of a high school diploma or GED.
• No experience necessary. Experience in the green industry is a plus.
• Must possess a valid driver's license.
• Must be insurable on company's insurance policy.
• Must have a clean criminal record.
• Must have legal documentation to verify employment eligibility.
• Steady and dependable.
• Organized in all areas (personal office space, field operations, crew truck, job sites, etc.).
• We require you to partake in a minimum of 10 hours of continuing education per year.
• Meet or exceed company production standards for Lawn Care work.
• Ensure that jobs are kept on schedule and on budget.
• Ensure all work orders are processed correctly.
• Interface with office staff to ensure on-hand inventory of job materials is adequate.
• Ensure that company production standards are met.
• Maintain a clean crew truck at all times.
• Interact with clients and potential clients in a professional, courteous, and competent manner.
• Thoroughly understand and comply with company policies, procedures, and SOPs.
• Present yourself in a professional manner.
• Anticipate problems and plan ahead for needed materials, equipment, and assistance.

• Ability to lift 50 pounds without assistance.
• Ability to operate company equipment, including trucks, back pack sprayers, hose reels, motorized spreaders, etc.
• Ability to perform all daily preventative maintenance (PM) on company equipment.
• Ability to work with minimal supervision from Lawn Care Manager/Supervisor.

About us:
Farison Lawn Care is an established family owned and operated company offering residential and commercial lawn care maintenance services in the Louisville, Ky area. We are an exciting growing company with a reputation for high quality service and results. We pledge an unwavering commitment to deliver what we promise and we are committed to the success of our employees. We look forward to hearing from you.

We are an Equal Opportunity Employer.
15676